Manchester United:List of Weekly wages and salary of first-team stars exposed
Manchester United have been in the thick of things in the recently concluded transfer window. And that is, by no means, a departure from their routine. Unlike a few who ship in their dough from the oil-rich palm gardens of the middle east, Manchester United have conjured a staggering £615 million in revenue of their own. But thanks to the array of the superstars of the current generation and the next being active members of the Red Army, the wage bill is eye-popping. With perhaps, the most high-profile signing of the January transfer window in Alexis Sanchez, the cheques are getting sizeably larger.
Here, we take a look at the wages of 24 Manchester United first team players. Without more quips, let's get to it:
#24 Scott McTominay (Midfielder) - £15,000/week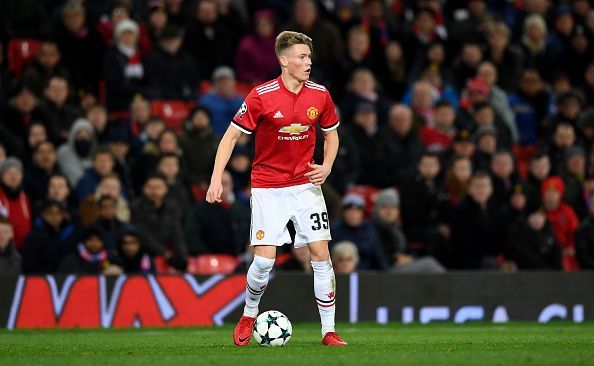 The lanky 21-year-old Lancaster born midfielder is a promising figure in the United ranks. After an abrupt growth spurt in the later years of his teenage made him impossible for most players to go shoulder-to-shoulder with, Jose Mourinho has been gently integrating him into the first-team. With miles to go and a Carrick sized slot in midfield to be filled, the Old Trafford faithful will be looking at Scott to deliver the goods and then some.
#23 Marcus Rashford (Forward) - £20,000/week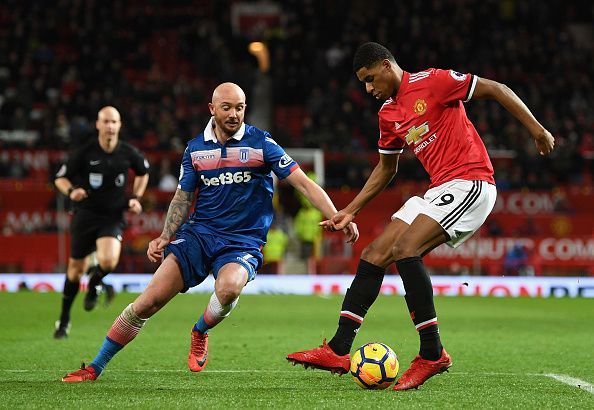 Yep, I'm as surprised as you are to find one of the most promising youngsters in the game at the bottom of this list. Marcus Rashford rose through the ranks and scripted a fairytale start to his career with some outstanding performances in the biggest of games. And Old Trafford has taken to him like dogs to pups.
Constantly battling with Anthony Martial and, now, Alexis Sanchez for a starting spot, here is one player who is definitely in for one heck of an appraisal. He's already been involved in 15 goals for Manchester United this season. So why wouldn't he be?
#22 Jesse Lingard (Midfielder) - £25,000/week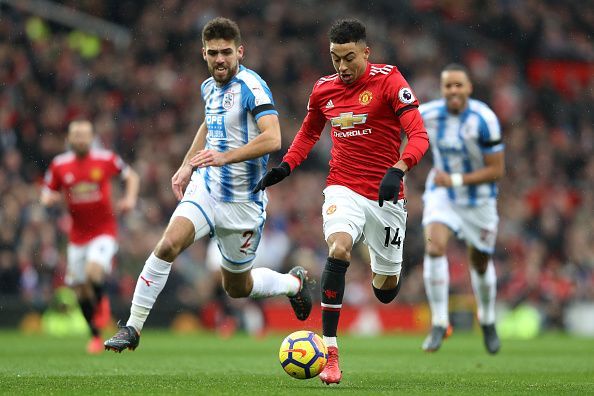 The Milly rocking, screamer dropping kid from Warrington who delivers the freshest vibes to the United dressing room has moved on from being the silly goof to one of the first names on the teamsheet.
With a penchant for scoring worldies and the willingness to play his heart out every week, Lingard is gradually becoming a cult figure of sorts among the Old Trafford faithful. After all, he's one of their own.
#21 Sergio Romero (Goalkeeper) - £50,000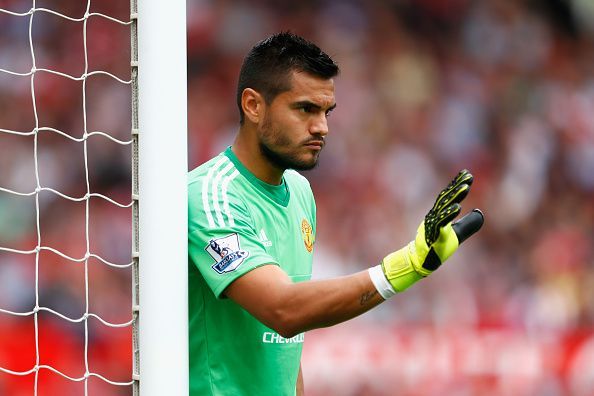 When you are David De Gea's deputy, your job is likely to largely involve keeping the bench warm and enjoying a great view. But Mourinho knows all about the Argentina no.1's quality and has been handing over the goalkeeping duties to him in cup ties.
Romero also repaid the gaffer's trust by being stoic between the posts in the 2016/17 Europa League campaign. The 30-year-old is happy to be at the club even though he'd easily walk into the starting XI of a lesser club.
#20 Phil Jones (Defender) - £50,000/week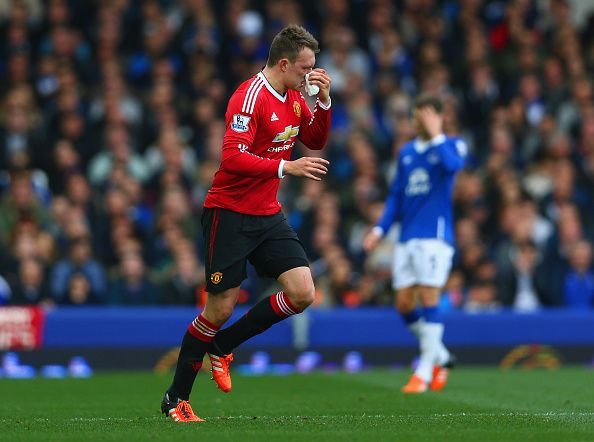 Phil Jones sporadically shows signs of going on to become the very best in the business. But when he has an off-day, he makes sure his abysmal showing rains over all the good work he had done prior to that.
But all said and done, Jones is a solid centre-back with decent ball playing abilities and if he can escape the shackles of ill-health and injuries, he could become the player Fergie always believed he would go on to be.
#19 Matteo Darmian (Defender) - £60,000/week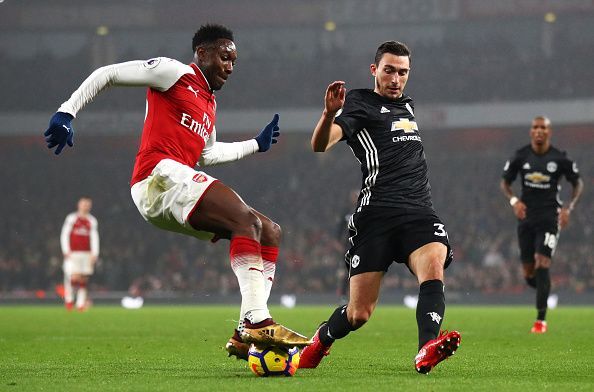 The Italian joined the United ranks and looked like he was the fullback they had been looking to sign for a long time. But ever since getting obliterated at the Emirates by Alexis Sanchez, he hasn't looked the same.
Darmian has faded in importance at United and he has eventually become a fringe player of sorts and has fallen way down the pecking order owing to the presence of Valencia, Young and Shaw.
#18 Anthony Martial (Forward) - £65,000/week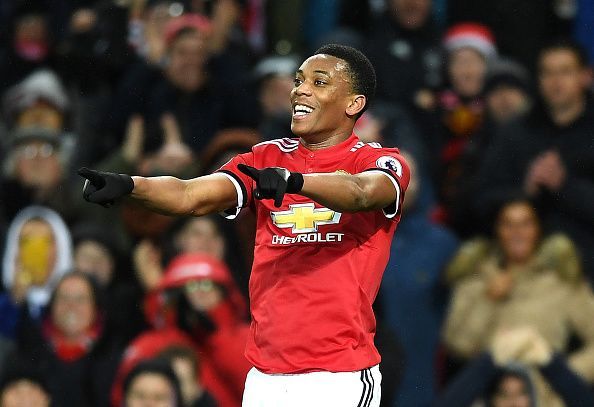 One of Manchester United's most important men right now, Anthony Martial should perhaps get a pay rise. Tony M has been in good form this season and has already scored 11 and assisted 6 for the Red Devils.
Though Alexis Sanchez's arrival could mean difficult times for the man who came from France, we all know by now that Tony doesn't flinch at the face of adversity. Here's to more years of ending defenders' careers, to more years of Anthony Martial at Old Trafford.
#17 Marcos Rojo (Defender) - £70,000/week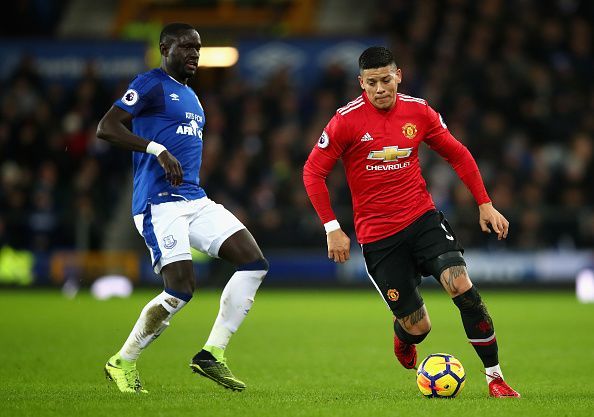 The hard-tackling, tattoo-laden Argentine can be a mean customer at times. Though he has shown a proclivity for recklessness inside the area, on his best day, Rojo is next to impossible to get beyond.
Before picking up his 2016-17 season-ending injury in April, Rojo had formed a formidable partnership with Phil Jones at the back for Manchester United.
#16 Luke Shaw (Defender) - £70,000/week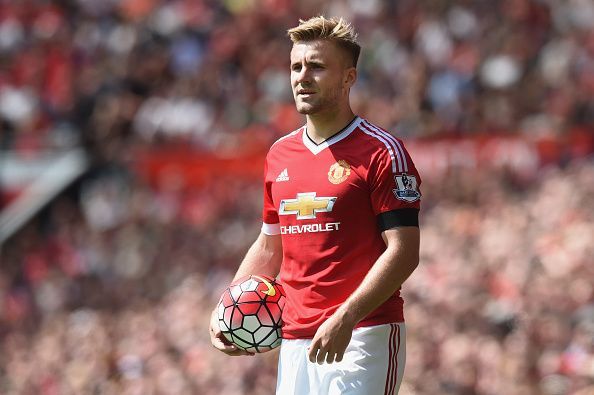 Just when Luke Shaw looked all set to move away from United after falling out with Mourinho, the youngster came back with some impressive performances and looks to have won back the United fans.
#15 Daley Blind (Defender) - £75,000/week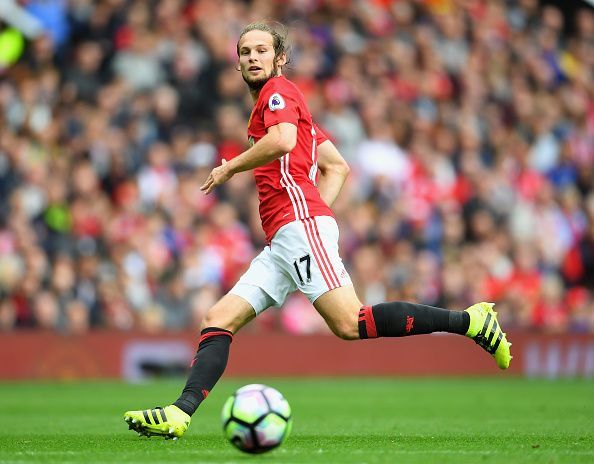 Daley Blind formed a strong partnership with Chris Smalling at the centre of the United defence in LvG's last season as their manager. But subsequently, he hasn't been able to replicate the same form and with the arrival of Eric Bailly and Victor Lindelof, Blind seems to have fallen out of favour and doesn't feature much these days.
#14 Ander Herrera (Midfielder) - £75,000/week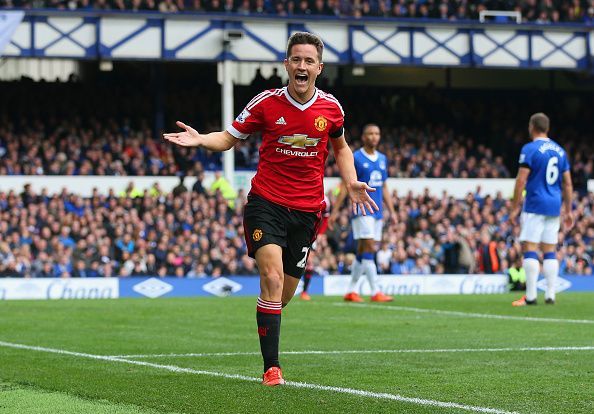 Ander Herrera had a fantastic 2016-17 campaign and topped it off with the Sir Matt Busby Player of the Year award. But the subsequent arrival of Nemanja Matic has seen him play less and his importance is slowly diminishing at United.
Still a top player when he is in his groove, Herrera is all about the fight and it wouldn't be surprising if he makes a comeback into the starting XI soon. After all, who can forget the man-marking masterclass he executed against Chelsea last season?
#13 Eric Bailly (Defender) - £75,000/week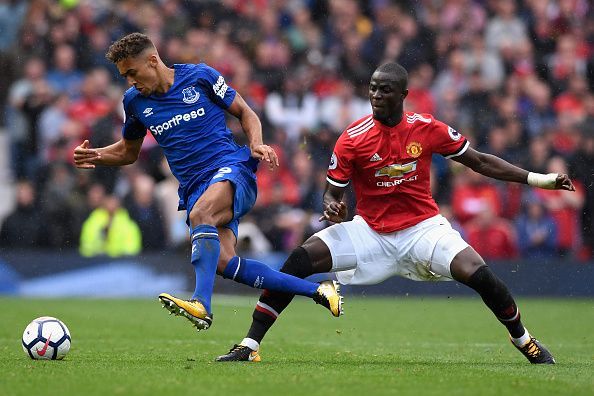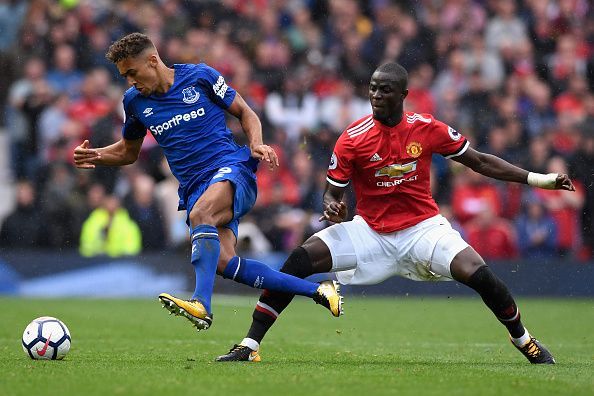 Undoubtedly, United's best centre-back, Eric Bailly's injury problems have been detrimental to Mourinho's Red Army. With long legs that can poke a ball from several yards away and the ability to cover ground faster than most centre-backs, Bailly is quite the presence at the back.
Manchester United would like him back at the earliest as it is as clear as day that he will be the man to lead them from the back for years to come.
#12 Michael Carrick (Midfielder) - £80,000/week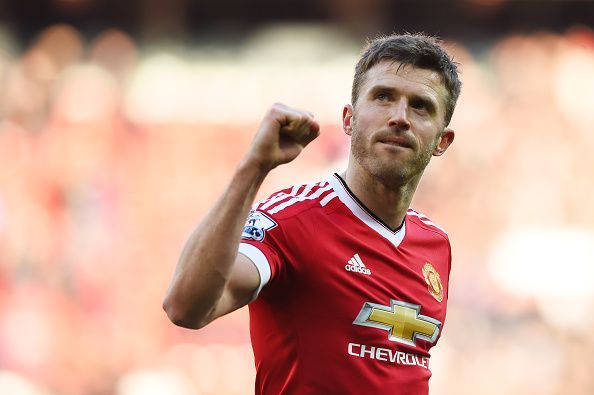 The languid elegance of Michael Carrick has been well documented in the recent past and when he retires at the end of the season, Manchester United will miss him dearly.
A calm presence at the centre of the field, Carrick's eye for a pass and defensive abilities have been crucial to United for almost a decade. Though his contribution has dwindled in the recent past, he puts in a shift everytime he's called upon.
#11 Marouane Fellaini (Midfielder) - £80,000/week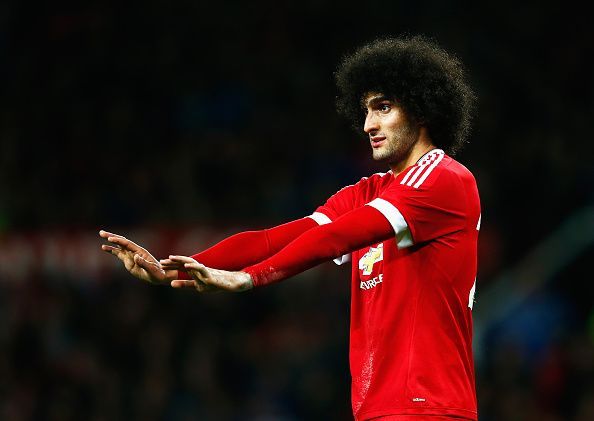 A player who was much maligned and derided in his early days at Trafford, Fellaini has grown in stature since and has become a cult hero of sorts. Popping up with some crucial goals in United's successful League Cup, FA Cup and Europa Cup campaigns, Fellaini is a manager's player who will execute the gaffer's plans to perfection more often than not.
His aerial presence and physical abilities make him a unique asset and Mourinho himself has said that
Fellaini is too important
to the team.
#10 Chris Smalling (Defender) - £80,000/week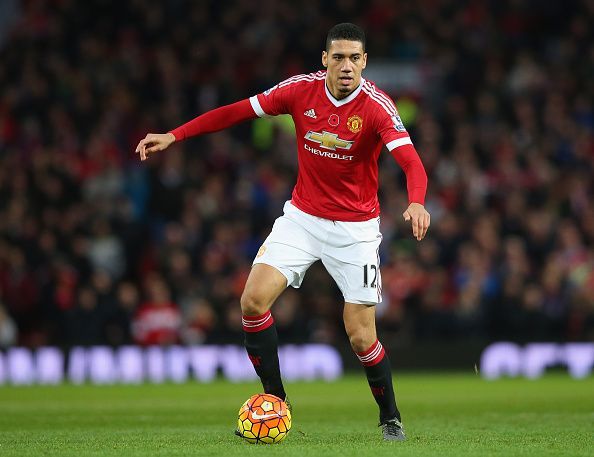 You never know what you're gonna get with Smalling. On some days, it feels like there are few who are better at the back in the Premier League. But on his off days, well, the fans can't wait for him to be shipped off.
Due to Bailly's and Rojo's injury problems, Smalling has been the main man at the back for United. Though he's been a bit inconsistent, the England international has been largely solid for Mourinho.
#9 Antonio Valencia (Defenders) - £100,000/week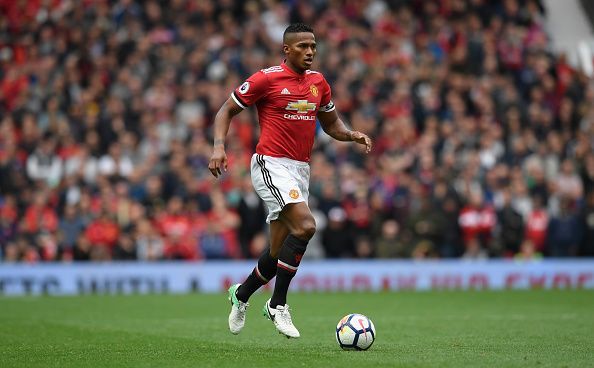 O' Captain! The man who has come through all the post-Fergie brouhaha with a captain's armband wrapped around his biceps.
Antonio Valencia joined United as a winger forward and now under the 4th manager since his arrival, he has grown into one of the best fullbacks in the world.
The stone-faced Antonio Valencia is a beast at the back and is enterprising in his forays into the attacking realms. Though 31 years old, the Ecuadorian hardly shows any signs of slowing down.
#8 Ashley Young (Defender) - £110,000/week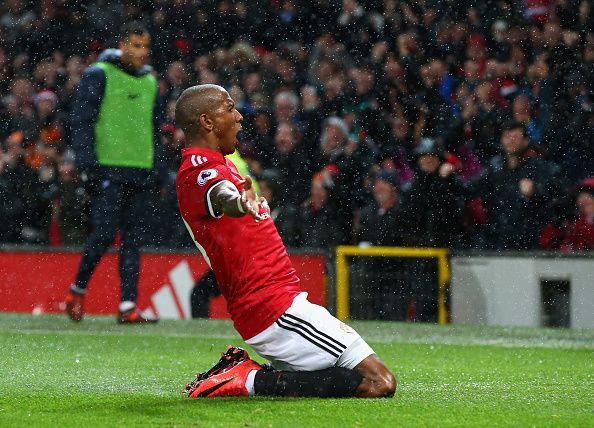 Ashley Young has had quite a few ups and downs in his Manchester United career. But he is enjoying his best spell at Old Trafford under Jose Mourinho. Though his defensive capabilities are often called into question, he remains a menace going forward.
Youngy's crosses have yielded great results for Mourinho's men and he has even chipped in with his share of outrageous goals for the Reds. He is currently the first-choice left-back in the team in spite of the presence of a resurgent Luke Shaw.
#7 Nemanja Matic (Midfielder) - £120,000/week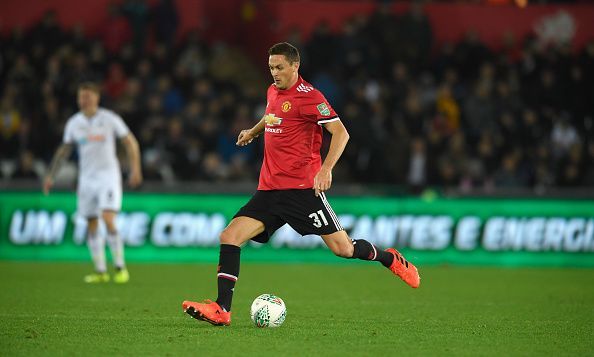 Despite all the drama that we had to wade past in the past summer transfer window, Chelsea letting Matic join United still remains one of the most baffling pieces of business that we have seen in the recent past. Chelsea won the league thanks in no small part to the solid Kante-Matic partnership in the heart of midfield.
But when United came knocking in the summer, Chelsea let go of Matic and solved one of the most daunting problems of their title rivals. Matic has been impressive so far for United and has been able to displace Ander Herrera from the first team. More importantly, he has afforded Pogba space to motor ahead and work his magic.
#6 Zlatan Ibrahimovic (Forward) - £125,000/week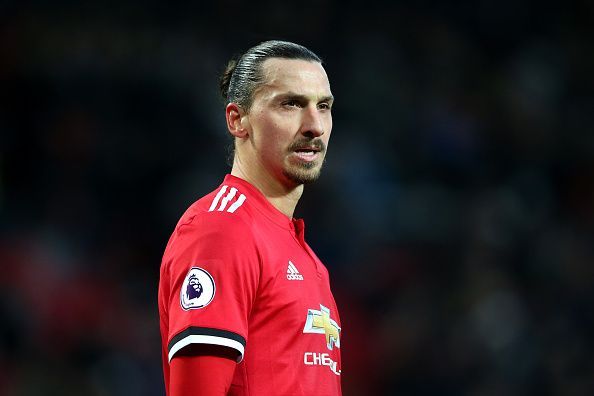 The lion among men. Zlatan took a £225,000/week pay cut to rejoin Manchester United after recovering from his injury. Everyone had written him off and though he hasn't quite recovered fully, the absolute presence of this enigma of a footballer will do wonders to the United side.
Zlatan was United's main man up front up until he picked up an injury towards the end of last season. A revered figure in the stands, fans will be hoping to see more of the great striker in United colours before the season draws to a close.
#5 Juan Mata (Midfielder) - £140,000/week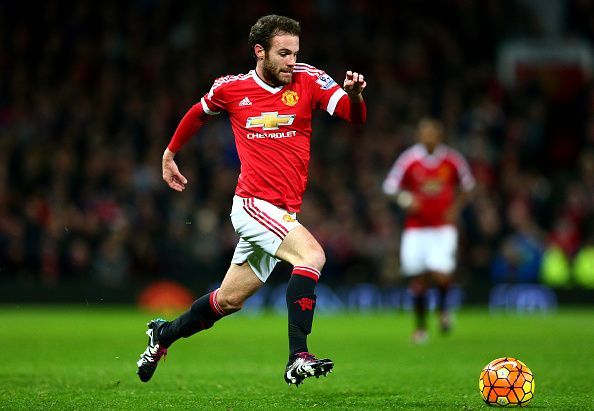 Perhaps the most adorable player in the Premier League, the perpetually smiling good Samaritan among the devils of Manchester hasn't had the best of seasons this time around. But form is temporary and class is permanent. In the absence of the creative force of Paul Pogba, Mata has been able to step up and deliver.
With 3 goals and 4 assists to his name in the Premier League so far, Mata is still of great importance to Manchester United.
#4 Romelu Lukaku (Forward) - £200,000/week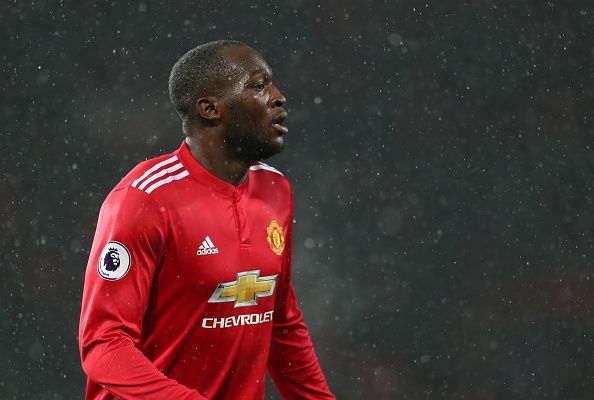 Red Rom has come under a lot of criticism for going missing in big matches. But Romelu Lukaku has delivered the goods this term for United but perhaps, it has not really come at the rate they were expecting it to.
But Lukaku doesn't deserve all the stick that he gets though as he finds himself starved of service on days when the midfield is simply not ticking. He works hard and makes his presence known in the final third and has shown signs of getting back to his best in the recent games.
#3 David De Gea (Goalkeeper) - £200,000/week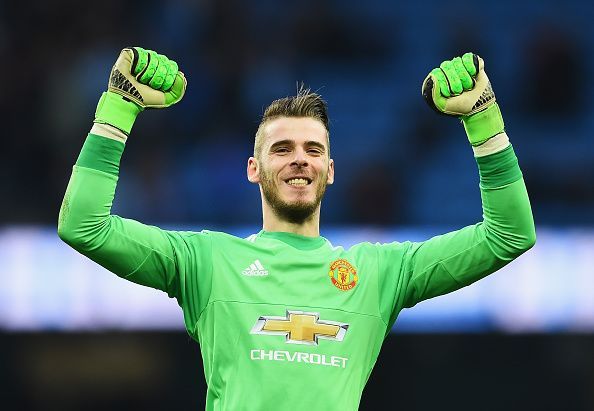 Hardly a surprise. David De Gea is one of the highest paid individuals at Manchester United and why in the blue hell wouldn't he be? If United ever had a matchwinner in their ranks during the dismal Moyes-LvG years, it was David De Gea.
You don't even have to go that far back. Just look at De Gea's performance from the Arsenal-United derby where he pulled off a record 13 saves to single-handedly see off a Gunner onslaught. If he asks for a raise, just pay him whatever he wants and sign him up for eternity. After all, even in the darkest of hours, Dave saves.
#2 Paul Pogba (Midfielder) - £220,000/week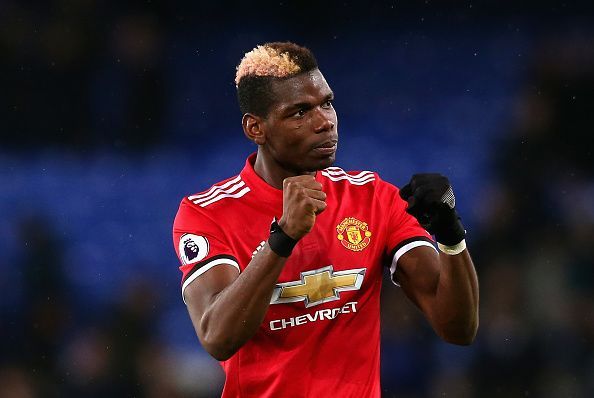 Paul Pogba has really come into his own this season, hasn't he? To give you an idea of his importance at Manchester United, I'll throw in a stat: United's defeat against Tottenham at Wembley was the first time in 37 matches that they lost when Pogba has played. That is a ridiculously great record.
Pogba often looks the complete package with his impeccable passing and ability to pick out a teammate in space. He has been directly involved in 12 Premier League goals for his team from 16 appearances. United are a much better team with Paul Pogba on the field and it is no secret now.
#1 Alexis Sanchez (Forward) - £350,000/week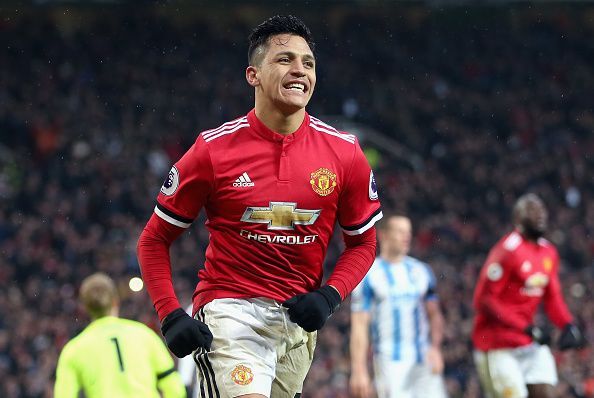 The contract rebel from Arsenal who has been their best performer for a couple of years joined United in the most high-profile transfer of the January transfer window. A relentless runner and hard worker, Sanchez is inarguably one of the finest players plying his trade in the Premier League.
After snubbing Manchester City, Sanchez looks like he will fit in just perfectly at United. He is being paid some exorbitant wages but as we all know, Sanchez could very well be the man who ushers United to the glory days they were so accustomed to in the past. S if you got the dough, why bother after all?